It's Frankie, Mollie, Una, Vanessa, Rochelle better known as The Saturdays, UK's hottest girl group around are hitting America by storm taking over E! Chasing the Saturdays is bigger and better than the show â€The Saturdays 24/7€™ that was shown on ITV2 in 2010. With 4 amazing albums and a 5th one on its way in March and 11 top ten singles they can only get better.
We saw in the first episode last night how the girls went to Los Angeles to break America in which they each got their own apartment which they will be calling home for the next 3 months. The girls entered their new apartment while Rochelle and Una and Vanessa loved theirs, Mollie and Frankie didn't have the best. Mollie was shocked when she has a small wardrobe to put her belongings in, while Frankie felt lonely and homesick. Both girls needed cheering up so to Vanessa's they went, they were shocked how big Vanessa's closet was. Mollie laughed €œhave you paid someone Mollie and Frankie also told Vanessa how they don't have a TV in their room with Vanessa's response of €œare you living in poverty€.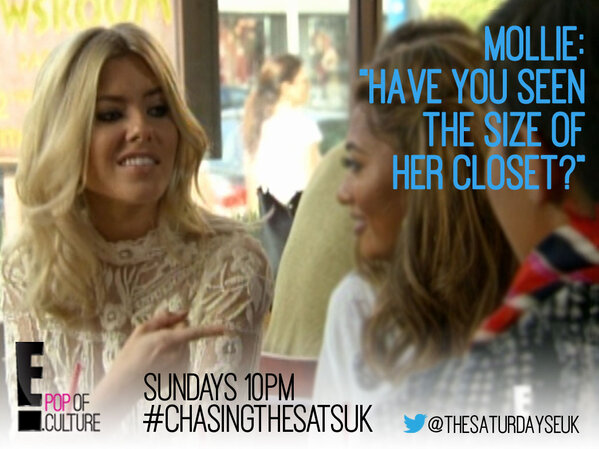 The first biggest thing for the girls was going to VMAs and performing for Perez Hilton at his after party. We saw the girls in choreography where they rehearsed for their new single what about us€™. Mollie stated how the girls were tired they didn't know if it was the jet lag or the new routine. As they got on stage they were scared how the audience would take to them, but they were having a great time and cheered very loudly for the new girl group.
I know I can'€™t wait for the next episode! Can you? Check out Chasing the Saturdays€™ on E! on Sundays at 10pm.