We don't know about the X Factor, but these two little pups definitely have the CUTENESS Factor!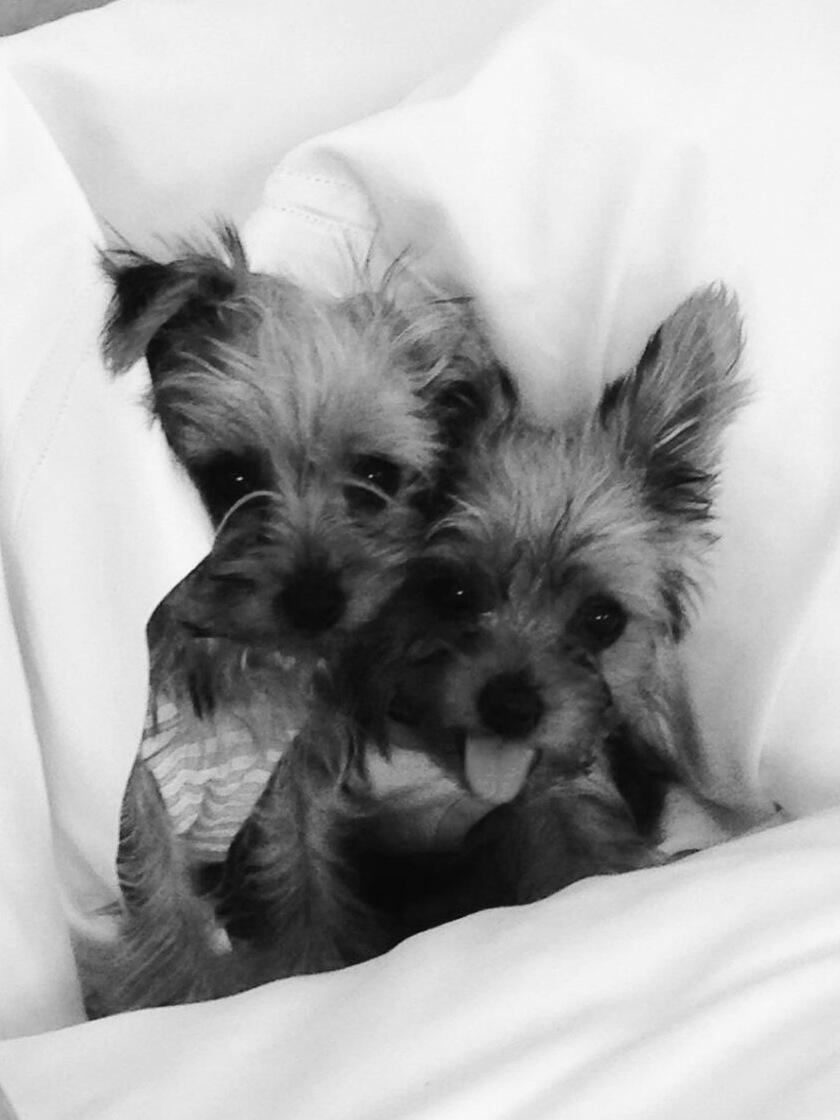 Squiddly and Diddly- (Squiddly being the girl and Diddly being the boy) have been named by fan suggestions that were sent into Simon Cowell's twitter account last night!
He tweeted: "Introducing squiddly and diddly".
"Lauren chose their outfits. I am setting up a Squiddly and Diddly twitter account."
We can't wait for the pups' twitter account! 😉
What do you think of Squiddly and Diddly?! Are you awh-ing over them as much as we are?
Let us know in the comments or drop us a tweet! Don't forget to share!