Remember Busted? Of course you do! Well, we have some news…
Matt and James from Busted will join McFly next Monday (November 11) for a press conference about "joint plans" next year.
The event will be hosted by Matt's wife, presenter: Emma Willis.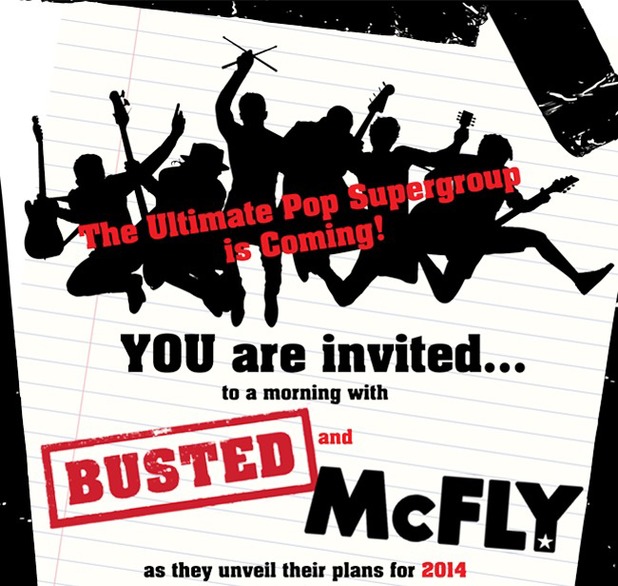 All will be released Monday, and we'll have all the latest!