Following the shows previously made stars; The X Factor has come to a decision to dedicate a week to the best of the contestants from previous years.
The Saturday show on 23rd November will see this years remaining contestants of that week pick a song for the 'Best of X Factor' theme
where they can choose a song sung by Olly Murs, JLS, One Direction, Leona Lewis, Alexandra Burke, Shayne Ward and many more and turn it into their own performance.
Due to this themed weekend, the Saturday night's show will see an opening performance by the show's very own ex-contestant and Xtra Factor presenter, Olly Murs! Not only will this happen, the Sunday results show, 24th November, will have a comeback of two boybands from previous years, JLS, who will perform publicly for one of the last times before they separate and also One Direction! They will both perform their new singles and another special performance by Nicole's guest at judges houses, Mary J Blige will be set to sing a song.
This is definitely a weekend of entertainment you do not want to miss!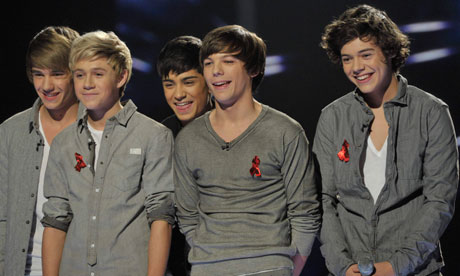 Back to this week's show, the finalists will battle for their place to perform again next weekend by singing 'Big Band songs' with the help of a full orchestra. Special guest performers such as Robbie Williams and Celine Dion will star in the results show tomorrow night.
To find out which songs your favourites will take on tonight, have a look here:
TwitCelebGossip.com: https://twitcelebgossip.com/x-factor-2013-week-5-song-list-big-band-week/