That's it! The X-Factor 2013 is officially over with your winner announced!
The Winner of The X-Factor 2013 was given to Sam Bailey with runner up Nicholas McDonald coming in 2nd place on Sunday night (15th December).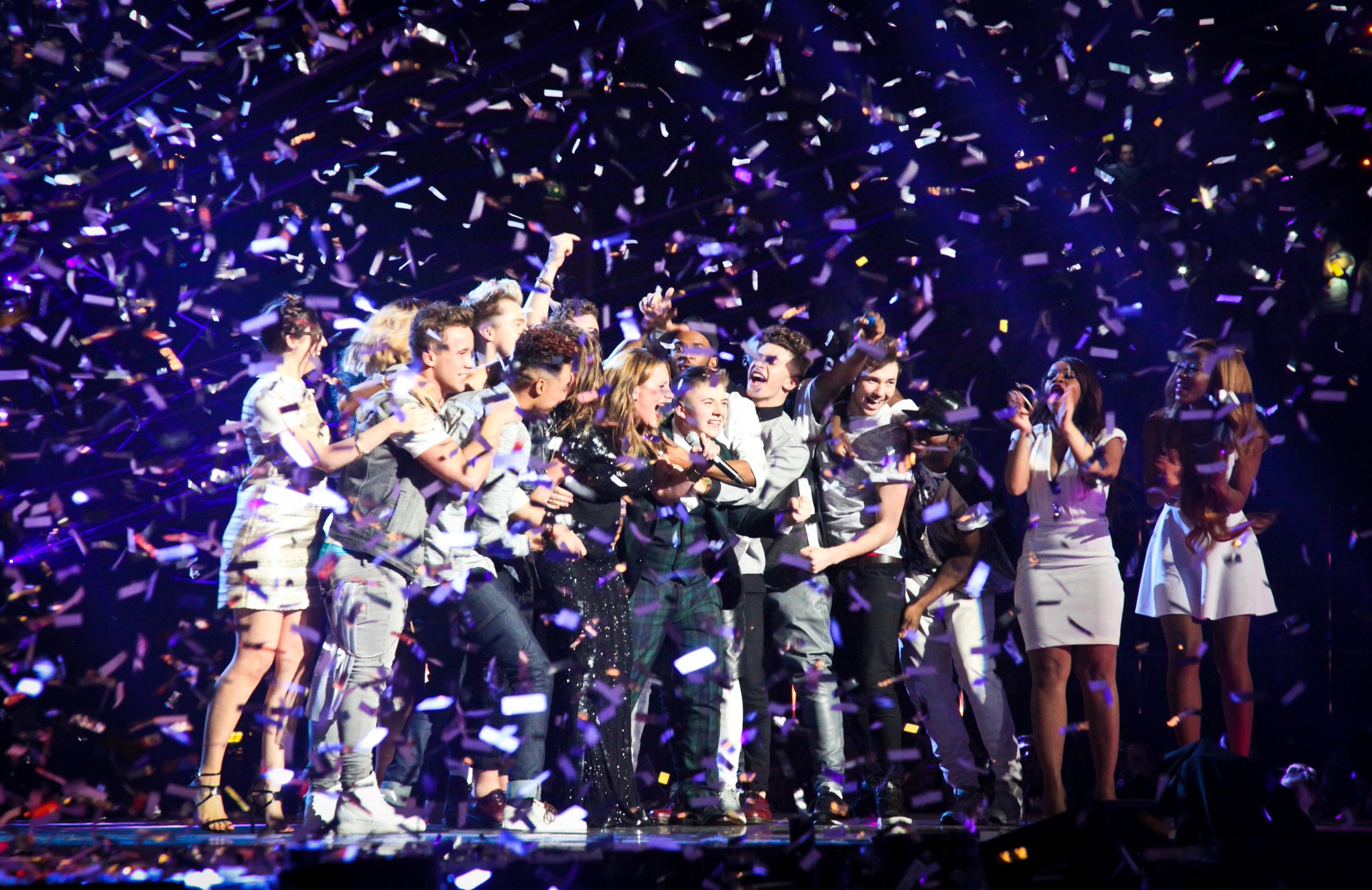 The voting stats have been released by ITV, like every year. But this year the voting showed that Sam Bailey and Nicholas McDonald were the only two contestants to lead the public vote on the show.
Below are this years public voting stats:
KEY:      Eliminated     |     Won Vote
Week 1: (Flash Vote) Saturday
Sam Bailey  23.4%
Nicholas McDonald  23.3%
Rough Copy 18.4%
Abi Alton  9.2%
Hannah Barrett 5.3%
Tamera Foster 4.9%
Kingsland Road 3.7%
Sam Callahan 3.5%
Luke Friend 3.4%
Miss Dynamix 1.8%
Lorna Simpson 1.6%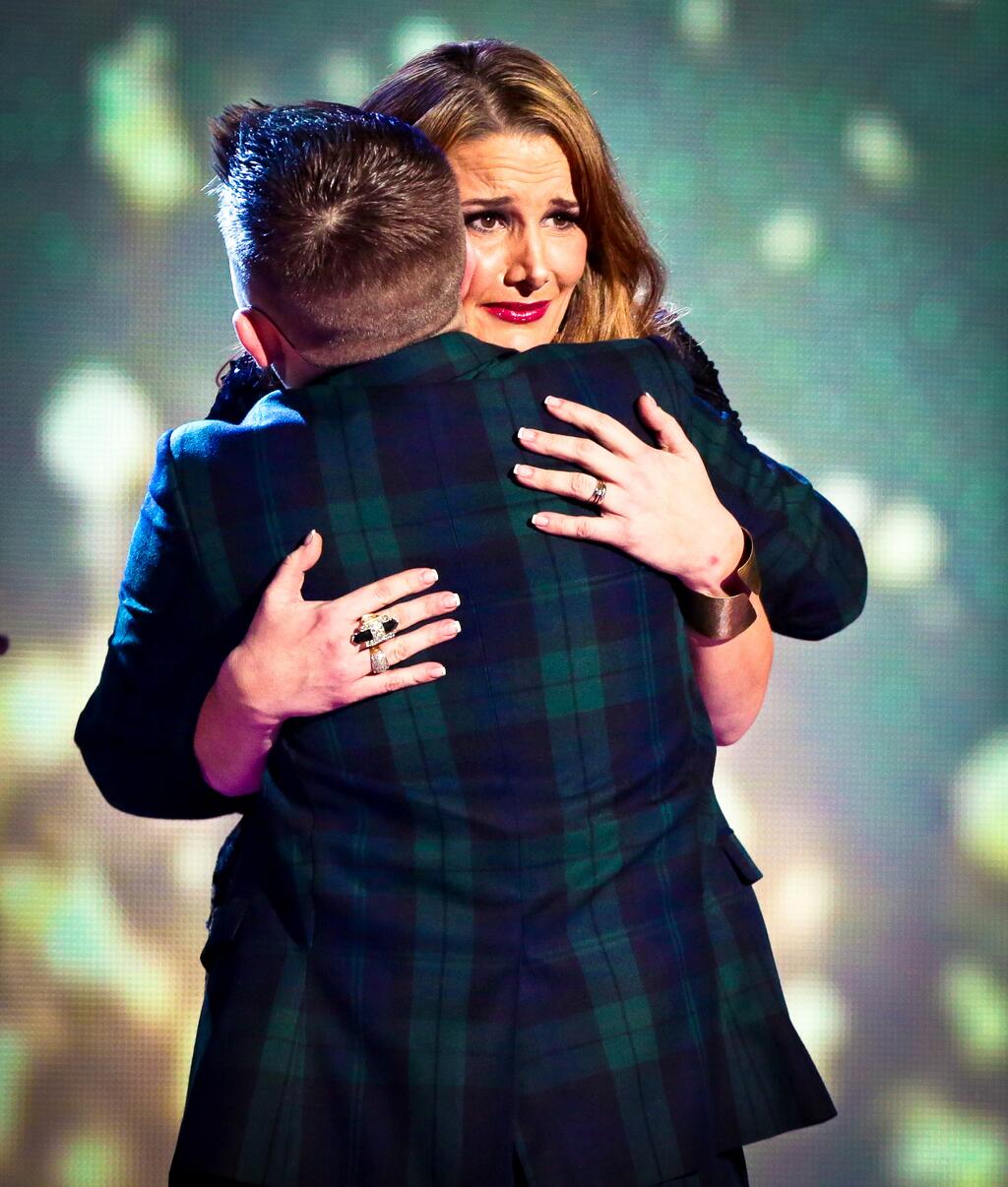 Shelley Smith 1.5%
Overall Results Show: Sunday
Nicholas McDonald 23.5%
Sam Bailey 23.3%
Rough Copy 16.4%
Abi Alton 9.0%
Hannah Barrett 5.2%
Sam Callahan 5.1%
Tamera Foster 5.1%
Kingsland Road 4.1%
Luke Friend 3.5%
Miss Dynamix 2.2%
Lorna Simpson 1.7%
Shelley Smith 0.9% (lost flash vote only)
Week 2: (Flash Vote) Saturday
Nicholas McDonald 28.1%
Sam Bailey 16.8%
Hannah Barrett 12.7%
Tamera Foster 9.4%
Rough Copy 8.6%
Abi Alton 6.1%
Luke Friend 5.9%
Sam Callahan 5.1%
Shelley Smith 3.7%
Kingsland Road 3.6%
Overall Results Show Sunday:
Nicholas McDonald 27.1%
Sam Bailey 17.4%
Hannah Barrett 10.4%
Rough Copy 10.2%
Tamera Foster 9.2%
Abi Alton 6.9%
Sam Callahan 6.6%
Luke Friend 6.0%
Shelley Smith 4.3%
Kingsland Road 1.9% (Votes from flash vote only)
Week 3: (Flash Vote) Saturday
Sam Bailey 27.0%
Nicholas McDonald 25.3%
Luke Friend 7.9%
Tamera Foster 7.7%
Abi Alton 6.6%
Kingsland Road 6.5%
Hannah Barrett 6.2%
Rough Copy 6.2%
Sam Callahan 4.8%
Miss Dynamix 1.8%
Overall Results Show Sunday:
Sam Bailey 27.0%
Nicholas McDonald 24.8%
Luke Friend 7.5%
Tamera Foster 7.3%
Abi Alton 7.1%
Rough Copy 6.7%
Kingsland Road 6.6%
Sam Callahan 6.0%
Hannah Barrett 5.9%
Miss Dynamix 1.1% (Votes from flash vote only)
Week 4: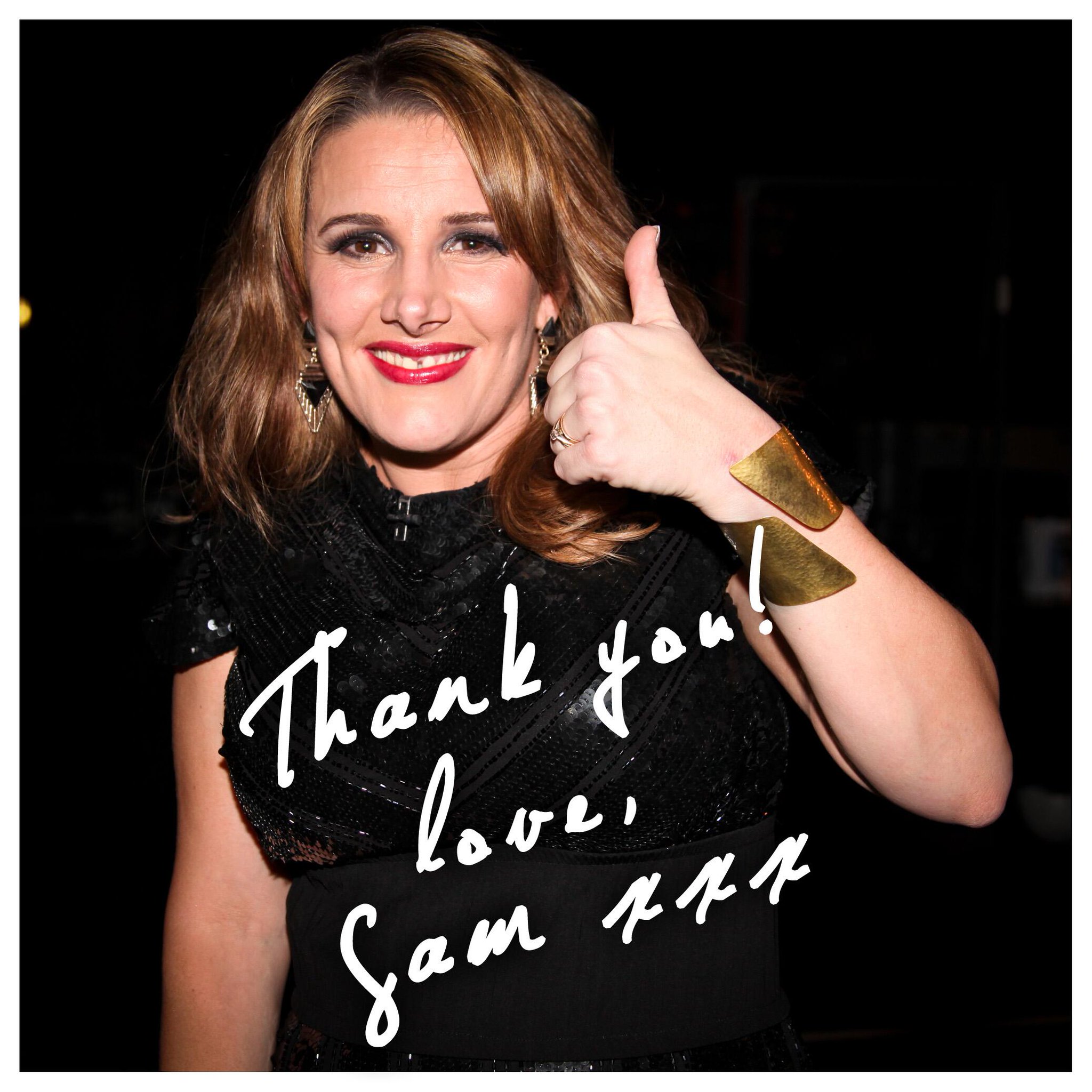 Sam Bailey 31.1%
Nicholas McDonald 18.2%
Hannah Barrett 12.0%
Sam Callahan 7.6%
Rough Copy 7.5%
Luke Friend 7.0%
Abi Alton 6.7%
Kingsland Road 5.2%
Tamera Foster 4.7%
Week 5:
Sam Bailey 28.4%
Nicholas McDonald 20.2%
Rough Copy 11.1%
Tamera Foster 10.0%
Luke Friend 9.0%
Sam Callahan 8.0%
Hannah Barrett 7.1%
Abi Alton 6.2%
Week 6:
Nicholas McDonald 31.4%
Sam Bailey 26.5%
Hannah Barrett 9.9%
Rough Copy 8.7%
Tamera Foster 8.4%
Luke Friend 8.0%
Sam Callahan 7.1%
Week 7:
Sam Bailey 36.0%
Nicholas McDonald 23.9%
Luke Friend 13.0%
Tamera Foster 9.3%
Hannah Barrett 9.1%
Rough Copy 8.7%
Week 8:
Sam Bailey 27.4%
Nicholas McDonald 25.1%
Rough Copy 19.7%
Luke Friend 19.3%
Tamera Foster 8.5%
Semi-Final:
Sam Bailey 29.6%
Nicholas McDonald 28.2%
Luke Friend 26.7%
Rough Copy 15.5%
Final, Part 1: (Saturday 14th)
Sam Bailey 38.2%
Nicholas McDonald 32.1%
Luke Friend 29.7%
Final Results Show: (Sunday 15th)
Sam Bailey 53.4%
Nicholas McDonald 36.3%
Luke Friend 10.3% (total = Saturday and Sunday)
Listen to Sam Bailey's winner single 'Skyscraper' below: