Kylie Minogue is to become the highest paid The Voice UK judge! The BBC are set to offer Kylie a £1 million pay deal so the Aussie pop star can stay on the talent show for at least another year.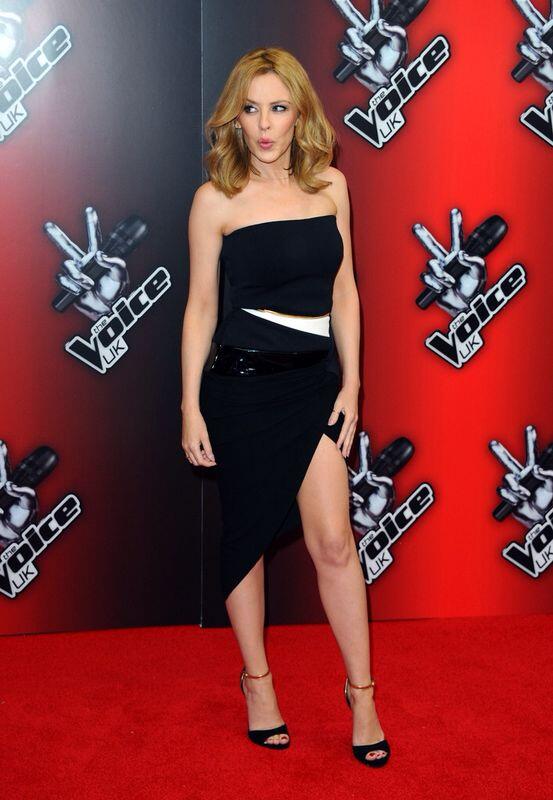 Although The Voice UK is only in it's second week, the producers and the public have both been impressed with her judging skills and kind personality towards the contestants. The 45 year old joined the panel this year along with The Kaiser Chiefs front man Rickie Wilson.
An insider in the Daily Star Sunday newspaper said today:
"BBC bosses believe she's a natural and are prepared to double her pay to keep her on the show."
However, Kylie is a busy woman, with a new album planned and a new role on the Australian version of The Voice. This means that she may not be able to fit another series of The Voice UK into her packed schedule!
"Kylie has a new record coming out later this year and if it sells well a possible world tour is in the pipeline for early 2015 which would clash with The Voice live shows," a source said today.
"No deal has been put on the table as bosses are waiting to see if ratings hold up, but conversations have already been had about what they would need to do to keep her.
"Kylie will be in a great position to get what she wants, not only in terms of a salary increase but also with scheduling dates."
So, will Kylie Minogue stay for another year? What do you think about The Voice UK's new judging panel? Let us know in the comments below or tweet us!
Whatever you think, we'd love to know! Don't forget to share!
Pic: Twitter /kylieminogue