Singer Katy Perry has revealed plans on stage for her new world tour.
To support her third album success 'Prism' Katy is taking on the 'Prismatic' design for her world tour that kicks off later this year.
Perry tweeted "In celebration of tomorrow's PRISMATIC WORLD TOUR PRESALE may I exclusively present a SNEAK PEEK of my custom STAGE:'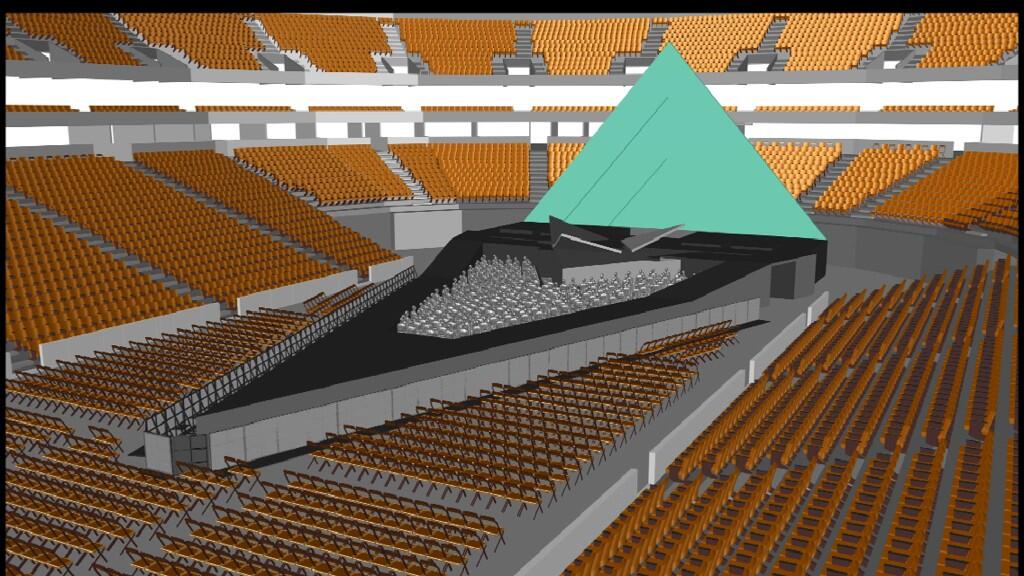 The stage will be, as you guessed, shaped like a prism with a special pit in the centre for fans to be.
The 'Prismatic' world tour commences in Belfast on May 7th before flying across to North America for June 22nd.
Katy has revealed that her third single from her most recent album will be 'Dark Horse' by showing off the latest artwork.
The decision of this becoming the next single was due to the song climbing to number one on the US iTunes chart even without it being on an official release at the time.
You can listen to 'Dark Horse' below:
We hope the tour is a great success and every fan going will have an incredible experience.