It's all getting very exciting for Britain's Got Talent 2014!
As you know the auditions are currently taking place across the UK ready for the TV launch of this years Britain's Got Talent. The Judges have all ready been across Manchester, Birmingham and now they're in London.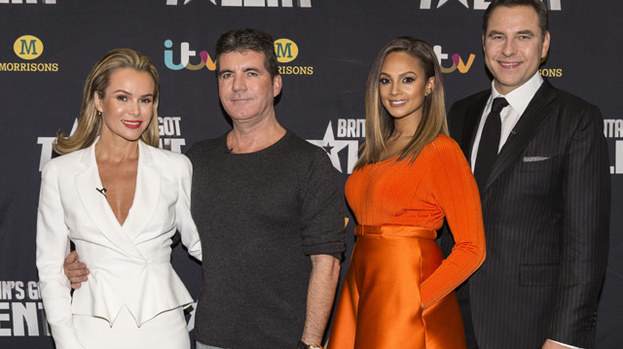 It's been confirmed 3/4 judges have now used their one chance to use the special golden buzzer to put an audition act through to the semi-finals.
Amanda was the first to use the golden buzzer in Birmingham (luckly when we were there) on an 80 year-old women dancing with a spanish dancer, believe us you don't want to miss this.
Then Simon followed the trend pressing his golden buzzer in Manchester. But now David has officially pressed the golden buzzer as well!
David tweeted "I just pressed the GOLDEN BUZZER! #BGT" on Twitter yesterday while at the London auditions.
Now it's only a matter of time until Alesha Dixon presses his golden buzzer.
Excited? We thought so. This years Britain's Got Talent auditions will air on ITV in the Spring.