The very talented dance group Diversity have announced a new UK tour for 2014 tonight.
The announcement came straight after their amazing performance with Ant and Dec on ITV's Saturday Night Takeaway show at 7pm (1st March).
They announced the tour on their official Twitter and Facebook page, followed by ticket service providers like Gigs and Tours. They said "We're excited to announce our new #Limitless – The Reboot UK tour! Tickets on sale 10am Friday".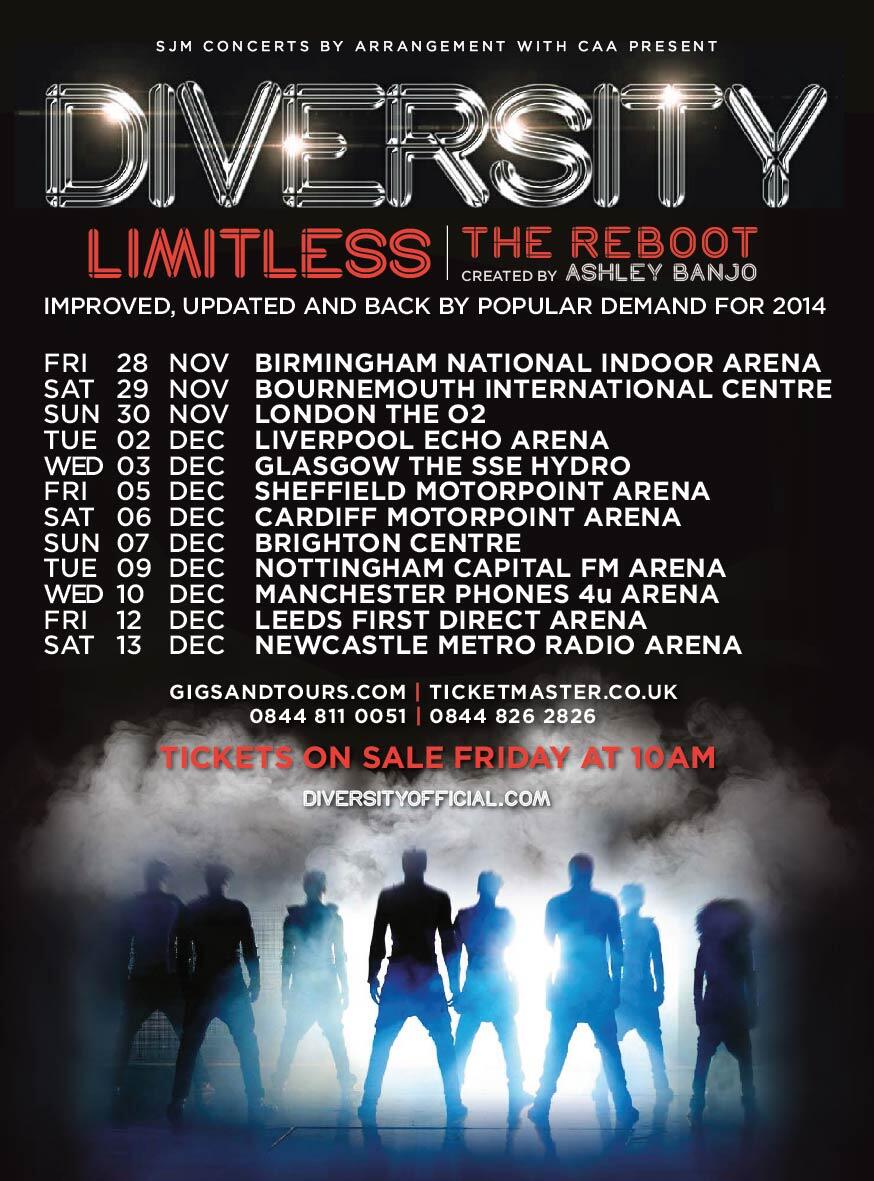 Gigs and Tour have said "After wowing audiences last winter with their astounding 'Limitless' arena tour, Diversity have this evening announced 'Limitless — The Reboot' on Ant & Dec's Saturday Night Takeaway. 'Limitless — The Reboot' is a fully improved and updated version of their critically acclaimed show"
Followed by "2014 looks set to be another busy year for Diversity and the new arena tour will be everything you already love about Diversity on a much bigger scale, with loads of surprises! Don't Miss Out!".
Check out the trailer below:
You can buy tickets for the new tour on Friday (7th March) at 10am.
For tickets and dates click here to find out and book tickets.