The first picture of the stage for Lady Gaga's upcoming artRave tour has been released after she tweeted the image on twitter.
The singer took to twitter to announce that the runways on the stage will be transparent so people can dance underneath. These runways lead onto two other stage areas for Gaga to perform on, situated within the audience.
The main stage includes a white cave with a backdrop of moon and stars, suggesting a possible space theme.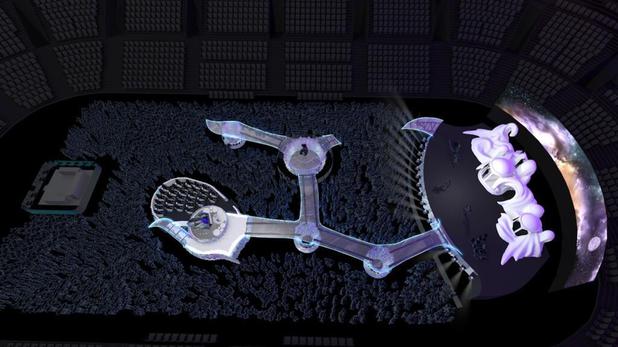 Lady Gaga is due to bring her tour to the UK in October, performing at Birmingham, London, Glasgow, Dublin and Manchester. The UK tour sold out in 8 minutes, after they went on sale in February.