We've managed to get our hands on the hottie, Sam Callahan for an exclusive interview after the amazing X-Factor tour. We spoke to Sam about what touring with X-Factor was like, what he has planned for 2014 and his personal tour.
Below you can read our interview with Sam.
What's been your most memorable moment of the tour so far?
I think it'd have to be the last night. During the show myself, Luke Friend and Nicky McDonald all do a joint number together where we perform 'We Are Young', by Fun! On the last night, this was an amazing moment and we all just had a great laugh with it!…AND I got given a bra by a fan! Haha.
What can your fans expect from you in 2014?
I am recording an album which is almost there, my genre is Urban Pop, which I'm really excited about. So I will be releasing that, but probably a single first and I definitely will be doing a UK tour, so everyone make sure you get tickets!
Who inspires you musically?
I have always seen Robbie Williams as a major idol of mine, but more for his showmanship and performance skills than his music! I love James Arthur's and The Script's music though!
What artists would you like to work with in the future?
I'd love to do a collab with a female artist at some point, maybe someone American, because I'd love to reach out over there! Also,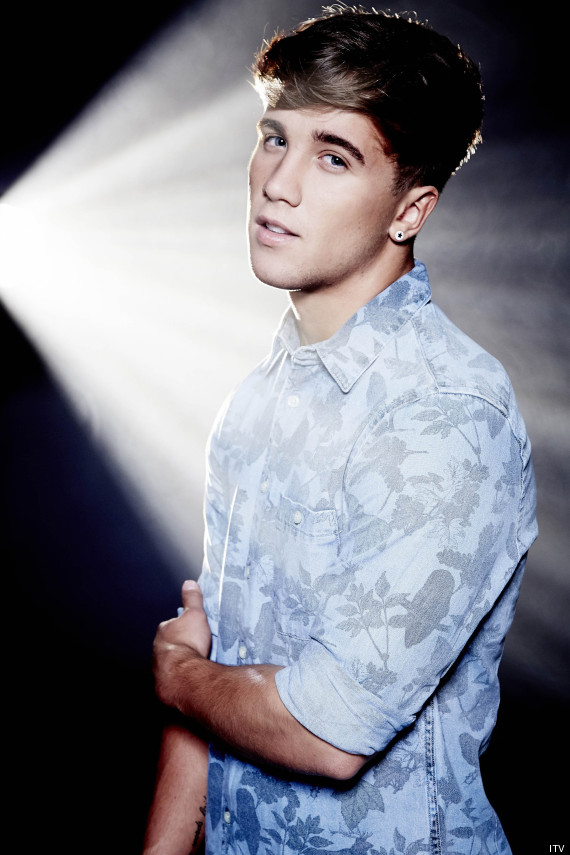 I'd love to collaborate with Calvin Harris in the future. He's awesome!
What was the best arena you played in on the X Factor tour?
The O2, hands down! It's been my dream to perform there for years and I got the opportunity on tour! The Hydro in Glasgow was awesome as I watched that being built when I was gigging up there before X Factor. The O2 wins though, for sure!
Who would you like to keep in touch with out of the X Factor family after the tour ends?
Well me and the boys will always be mates I reckon, so that's not a worry! Me and Tamera are still going strong after about 5 months now and hoping to have a little holiday this year, which will be lovely! I'd like to stay pals with Kingsland and the other girls too including, Sam Bailey and Shelley Smith, but it's difficult as we're all very busy!
What are you most excited about for your own personal tour?
The fact that everyone there will be there to see me! Also the fact that I can sing what I want is pretty cool! Music is what I love doing so it's nice when you get to add that personal touch to it!
Is there anything you'll miss from home while you're away?
My Family, my dogs, my car and my dirt bike!
Who do you compare yourself to in the music industry?
I often get compared to Connor Maynard and Olly Murs which is an honour, as I love both of those guys!
What would you be doing if you weren't a singer?
I'd want to be a racing driver or a stunt man! Yeah, I'm not a sit behind a desk kinda guy! haha.
Do you have any secret talents?
I'm pretty handy with anything with wheels and an engine, hence the passion for motor racing.
I can also balance a spoon on my nose!
How much money are you hoping to raise from the beanie auctions?
AS MUCH AS POSSIBLE!
Completely off topic, but how was it when you had to strip down for GT Magazine?
Slightly awkward, not gonna lie! Haha! However I guess it was a giggle and I'm aware that I'm very privileged to be able to appeal to that market too!
Thanks so much for answering our questions Sam. We're looking forward to surprising your fans more in the coming months with what we have planned.