Today marks the one year anniversary since boy band JLS announced their split.
Fans have taken to Twitter the last few days, trending #JLSMemories and #1YearAndStillHere to show their support for their favourite four.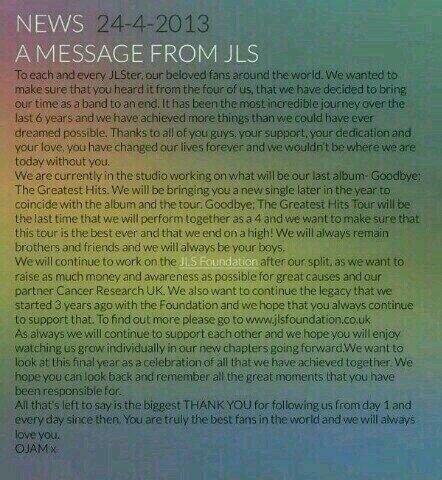 They have been sharing memories and feelings with each other to help their emotions at the fact their favourite band announced that they were to split, one year ago today!
The boys have noticed their efforts to relive memories and Marvin took to Twitter late last night to say "I've seen all your tweets all night! Fantastic memories that you've reminded me of & will never ever be forgotten! #JLSMemories big love x".
Although they are now starting their new journeys as individuals, Aston, Marvin, Oritsé and JB are still brothers and support each other the whole way. The fans are in it 'forever and a day' choosing to follow them and continue with their greatest support.