On Saturday nights show of Britain's Got Talent viewers saw Simon Cowell press his Golden Buzzer for young duo Bars and Melody. The two boys aged 13 and 15 performed a song they had written about bullying.
Their performance had Alesha Dixon in tears as well as a standing ovation from the crowd. In fact the crowd loved them that much that they started shouting at Simon to press his Golden Buzzer. His decision sent the boys right through to the live shows.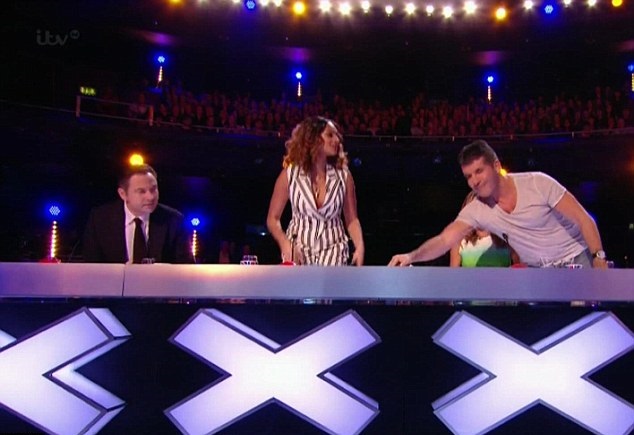 Speaking to STV, Cowell said: "It felt empowering. Everyone went nuts and they were really emotional. They are really great kids.I like the fact that they wrote their own song based on life experiences. People are going to root for them and they've got this great friendship that is so obvious when you watch them together." The 54-year-old also admitted he thought the singers could win the talent show. "When you've got that kind of support from the public going into the finals, it helps. So I think they're going to do well," he said.
Simon Cowell was the last judge to press the Golden Buzzer and it seems the boys have potential as their audition has hit 1 million viewers on YouTube.