Footballer Christiano Ronaldo has posed in his birthday suit for Vogue magazine.
The 29 year old appears on the cover with his Russian girlfriend, Irina Shayk who covered his modesty whilst they both posed for the fashion magazine.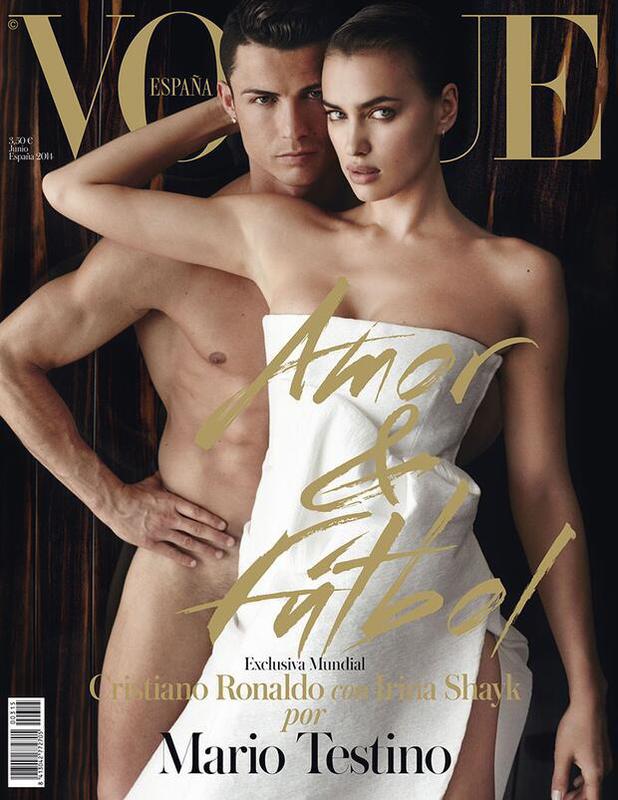 An additional photo in the magazine shows Ronaldo shirtless on a rug, whilst pulling Shayk's trousers down as she lays on top of him.
The couple, who have been dating since early 2010 were photographed by Mario Testino for their piece in Vogue with the headline "Amor y Futbol (Love and Football)".
Christiano Ronaldo will play in the forthcoming Champion's League Final between Real Madrid and close rivals Atletico Madrid on Saturday (May 24).