Joey Essex has opened up about his experiences with coping with his mother's suicide on ITV show The Morning.
The 23 year old's mother committed suicide when he was just 10 years old.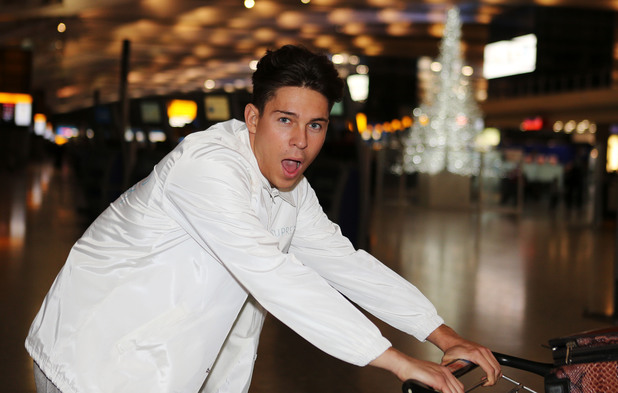 Joey explained that it was hard to write about in his autobiography Being Reem:
"It started off quite difficult because the first thing you think about was the heavy stuff… and I had to bring up the past, that was the hardest thing about it.
"Did writing this help? I'm not really sure, I suppose it clears up things – press make up things don't they, and there's some things people have said, and I'm like, 'That's not how it happened'. So it cleared it [up] a little bit."
Essex was not aware of his mother's mental health state when he was younger, he told the presenters:
"I just remember going to hospital but didn't really know why," he explained. "I remember thinking it was normal, I didn't really understand it."
Joey also revealed how he felt when he was told that his mother had taken her life:
"I was told, but I didn't really believe it. I didn't want to believe it was true. I always thought she was coming back.
"I didn't understand it. I just thought everyone else has got a mum, so why haven't I? That's how I used to see it."
He went on to say: "There are obviously others in the same position as me, and I've just joined a charity called Child Bereavement UK that help others who are going through the same thing as me."
If you would like to find out more about Child Bereavement UK, visit its website: http://www.childbereavement.org.uk/