During her time in the house Helen has become known for her vile outbursts and filthy mouth, but according to The Daily Star what the viewers see is not the worst of what she says. For example she has previously branded the viewers as "c**nts", a remark that did not make it to air.
According to The Daily Star newspaper, that remark is one of many as they claim that producers have decided much of what Helen says is too rude even for a post watershed show.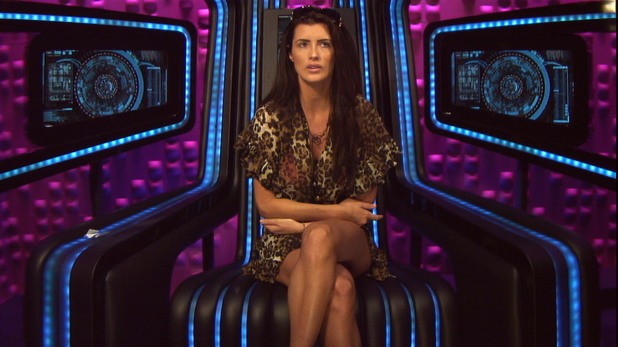 "Fans are well aware of how filthy Helen's language can be but they are only seeing the stuff we think is OK," a source told the newspaper today. "A lot of the things she has been saying and doing are too disgusting to be shown.
"She isn't afraid to say what she thinks and has a very explicit take on sex."
The housemates have expressed concern about Helen, with Jale Karaturp claiming she's "lost it".
Also evicted housemate Toya A Washington claimed that Helen "takes pleasure out of hurting people."
She said after her exit at the weekend: "I felt she was being very aggressive.
"I can't say she would've been violent, but she is capable of it."
Meanwhile, Danielle McMahon has said in the house and she could see Helen ending up to "throwing a punch".
"She's one of the most vile woman I've ever come across in my life," the model told Ashleigh. "And if she wants to throw a punch of whatever, good, because it will get her out of this house."
Big Brother continues tonight with the highlights show on Channel 5 at 10pm.