During the show viewers saw some bed movement between Danielle and Winston with Danielle admitting that she had never shared a bed with a boy before.
However, Winston has already had some romantic action in the house with evicted housemate Tamara Stewart after just one week in the house.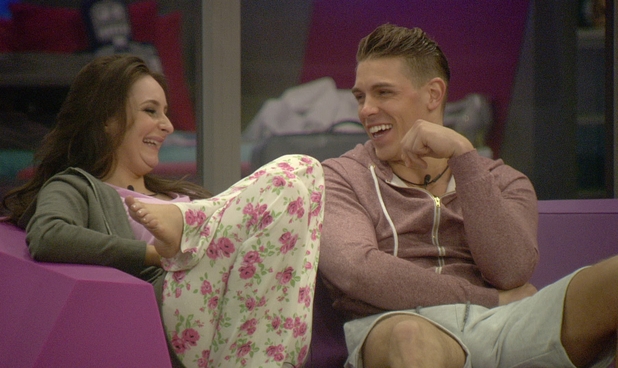 It was for this reason Tamara took to twitter last night to hit out on Danielle and Winston expressing her anger. She tweeted
"Are you fucking having a laugh?! #BBDanielle #BBWinston @bbuk" she tweeted.
Last night Winston and Ash discussed what went on, but the Essex lad wasn't giving any thing away.
She said she was cold…" Winston admitted.
Ash asked: "So did you give her a cuddle?"
Winston smirked and repeated: "She said she was cold…"
Protective Tamara previously hit out Kimberly Kisselovich after she shared a controversial shower with Winston.
Claiming that the Playboy model wanted "to have a little bit of a flirt," she said: "She's taking advantage of the fact I'm not there but I'm not worried shes dull as dishwater."
Tamara added: "She's not as nice and classy as she makes out. She's very calculated, she's trying to have screen time."